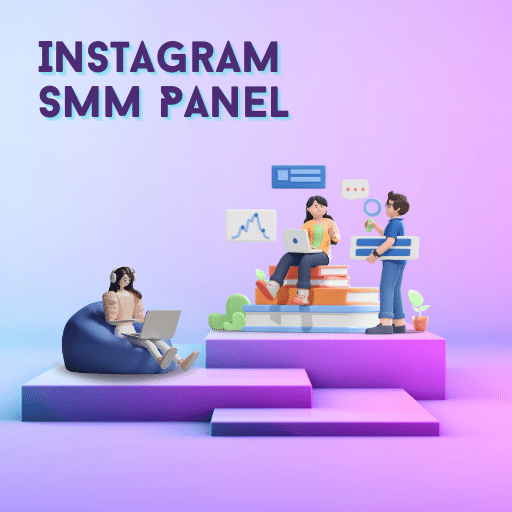 Social media marketing (SMM) panels have become popular tools for businesses looking to improve their social media presence and engagement. But what exactly are SMM panels, and how do they work?
What is an SMM Panel?
An SMM panel is an online service that lets people purchase social media marketing services like likes, followers, views, and website traffic. SMM panels provide these services at affordable rates, making them attractive for all sizes of businesses wanting to improve their social media growth and reach.
While social media is used for connecting with friends, it's also crucial for businesses to leverage these platforms for marketing and promotion. Likes, shares, followers, and views help attract more eyes to your brand and establish credibility. SMM panels help businesses get more of these engagements at cost-effective prices to boost their social presence.
How Does an SMM Panel Work?
SMM panels have been around for a while due to their usefulness for social media marketing. But how do they deliver all those followers, likes, and views?
The truth is most of the followers and engagements come from bots. The services appear designed to rapidly increase the perceived popularity and engagement of a social media account. More followers and likes make an account look more established and trustworthy to attract real, genuine followers subsequently.
However, these bot followers have limited long-term benefits. Businesses should seek services that grow real, authentic followers and engagement through promotions and SEO techniques.
While bot-based services raise some ethical concerns, SMM panels remain popular due to delivering quick, affordable results. Just be sure to choose a reputable SMM panel that focuses on real growth strategies, not just inflating vanity metrics.
How to Use SMM Panels
Using SMM panels is straightforward for both customers and site owners. Panel sites typically have simple, intuitive interfaces. Owners can set up and customize their site, connect providers, accept orders, and grow their customer base. Customers simply sign up, add funds, place orders, and get assistance if needed.
For owners:
● Obtain an SMM panel script/solution and set up your site. Many require no coding knowledge.
● Select payment methods to connect with social media service providers.
● Market your services to reach potential business customers.
● Manage orders and provide customer service for issues.
● Add new services and features to grow over time.
For customers:
● Browse SMM panel sites to select one fitting your needs
● Sign up for an account, add funds to purchase services
● Place orders for likes, followers, traffic, etc based on your goals
● Track order progress and results
● Contact customer support if any concerns arise
SMM panels make it easy for any business to amplify their social presence. Ensure you use an ethical, reliable panel that drives real results.